Meet the characters of Love & Noraebang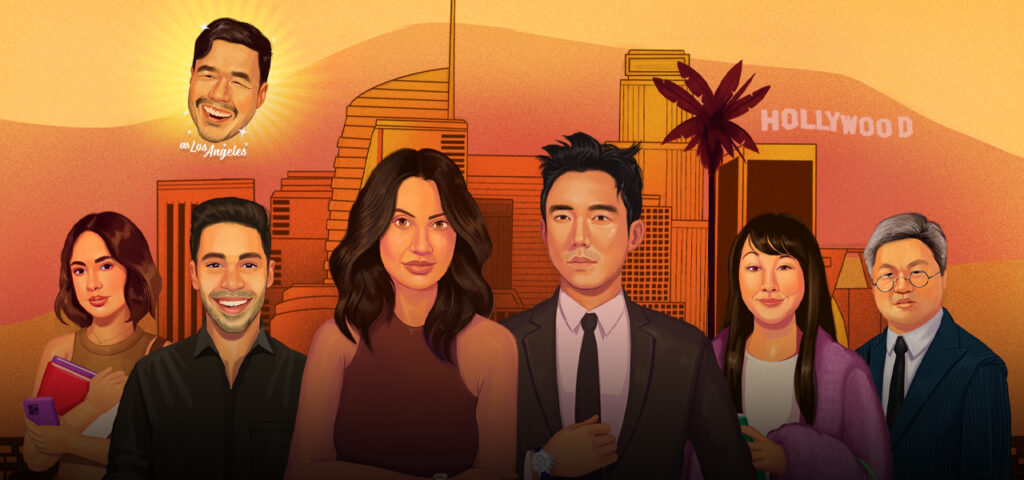 Love & Noraebang is a brand new serie dedicated to modern love, it is Sonoro´s first RomCom, K-drama, Telenovela podcast.
This is the story of Jaesun, an idealistic heir to a Korean chaebol, and Ana, a charming Mexican American entrepreneur, who fall in love after one passionate karaoke session in Los Angeles, but…plot twist! 💥 Jaesun must return to Korea in a month. 😱 The clue here is: Will their love survive the distance?
We want you to meet the characters of this lovely story.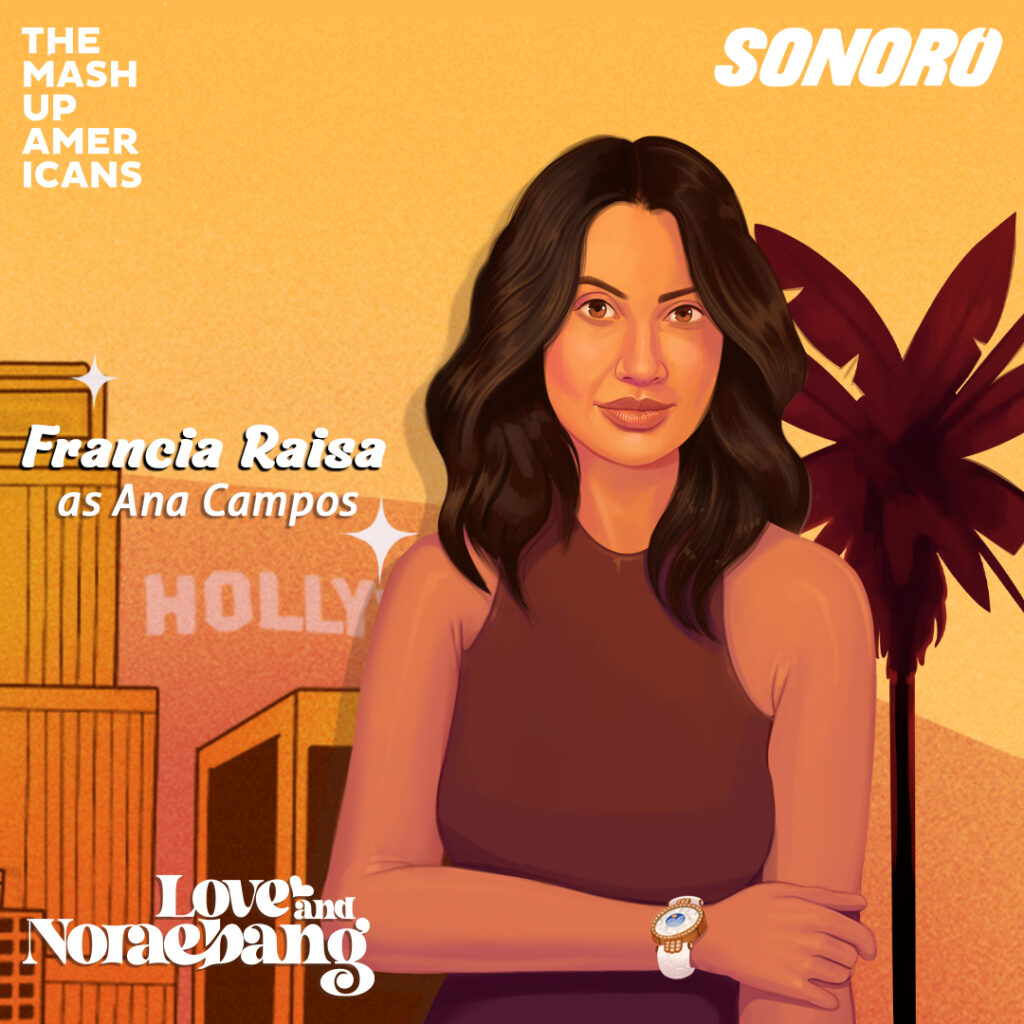 Ana Campos
A brilliant, charming, confident and vibrant first generation Mexican
American, owner of her family´s successful restaurant
located in LA´s Koreatown.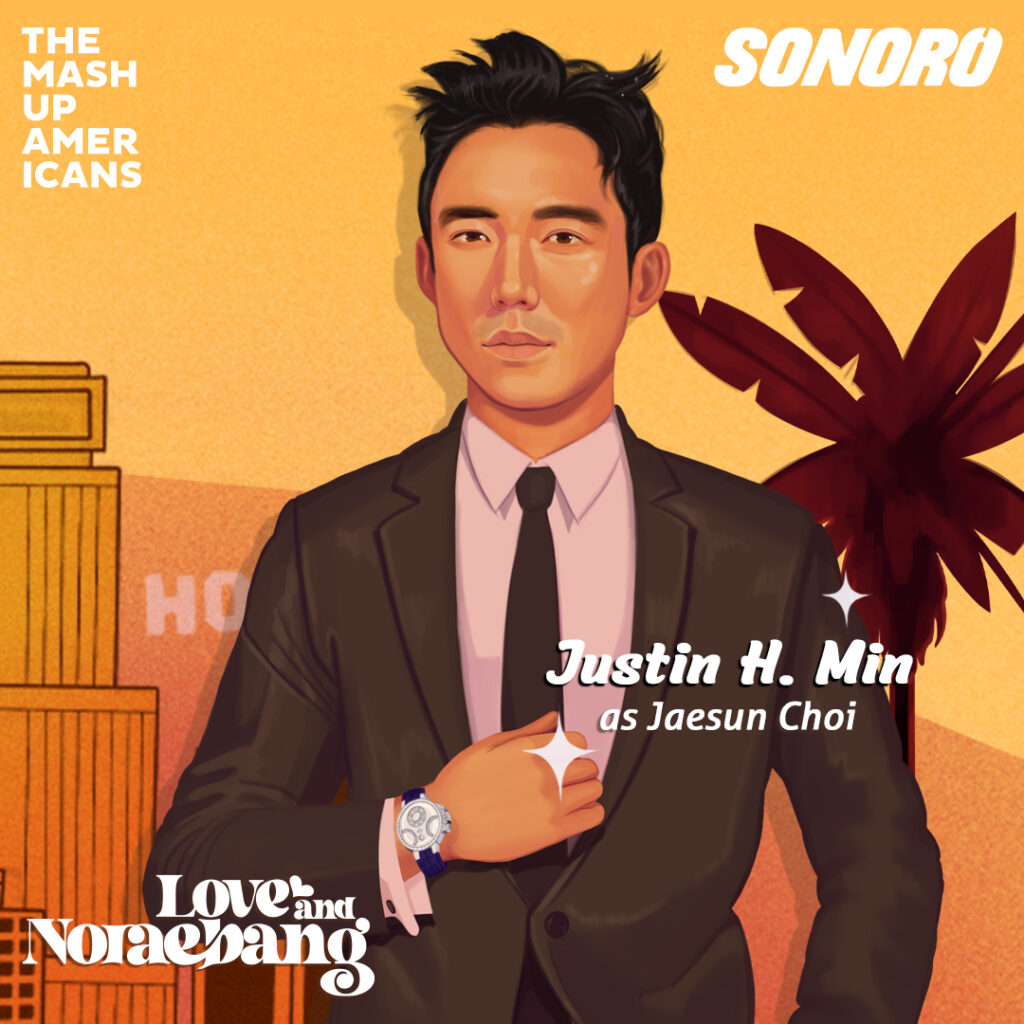 Jaesun Choi
A wealthy Korean heir to a classic chaebol.
He is sweet, idealistic, incredibly smart and ambitious.
He has had a huge crush on Ana since the first time he saw her.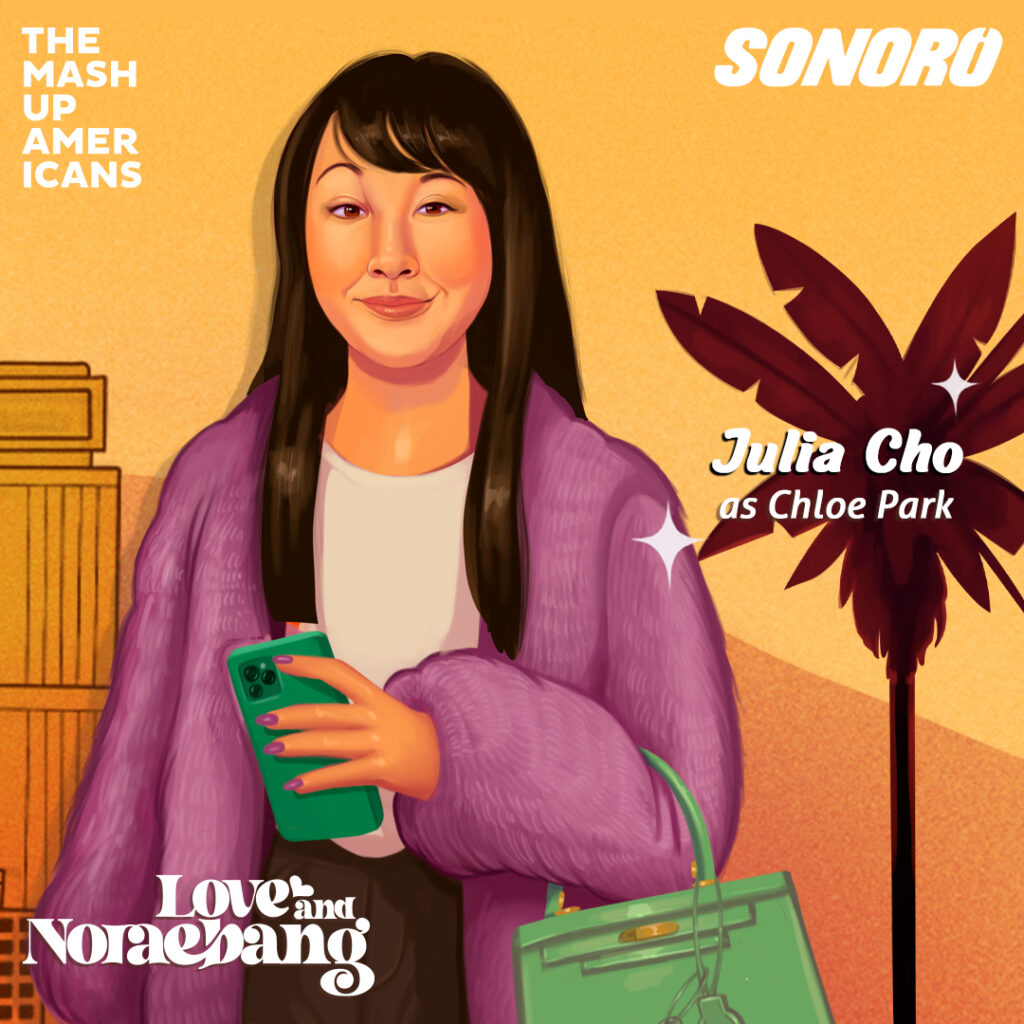 Chloe Park
Definitely the friend you wish to have.
She is someone that tells it exactly like it is, and who happens to be
Jaesun´s cousin and Ana´s friend.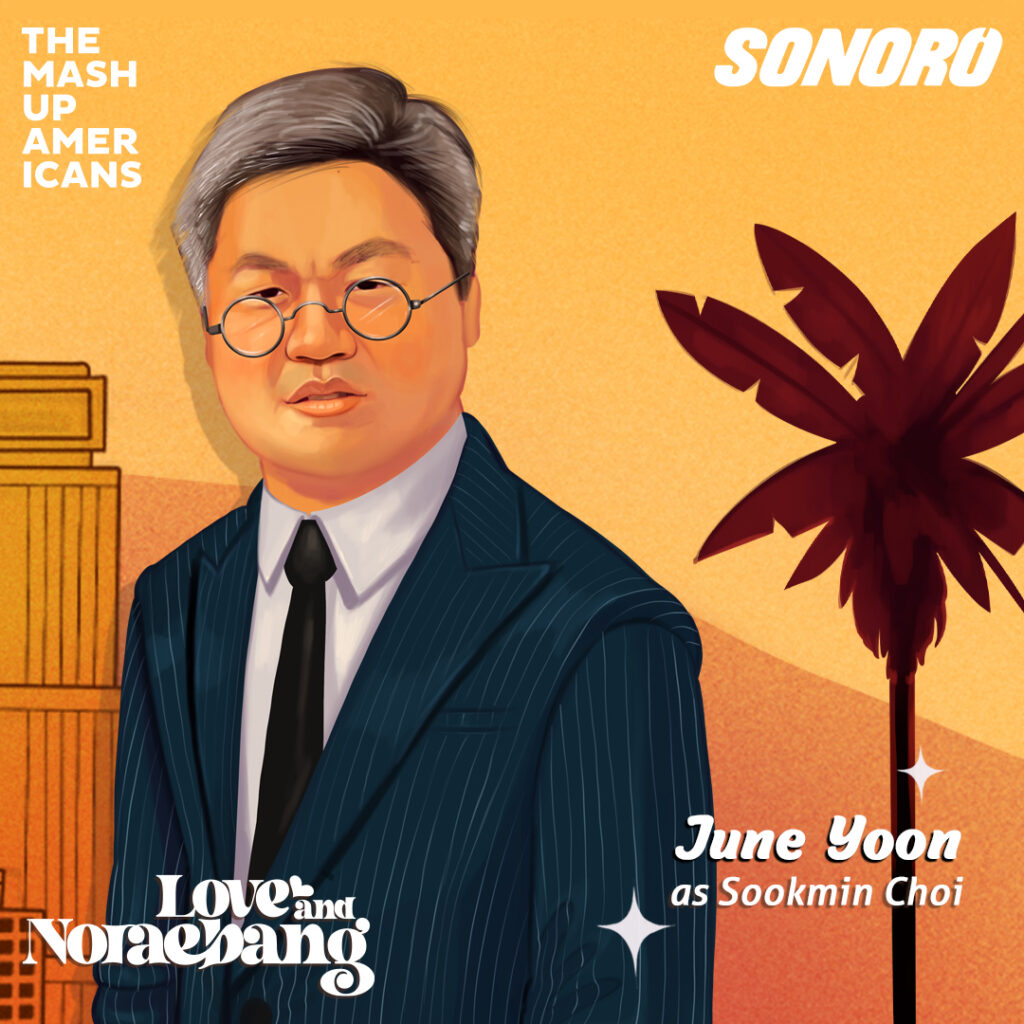 Sookmin Choi
Jaesun´s widower father and current chairman of Choi Enterprises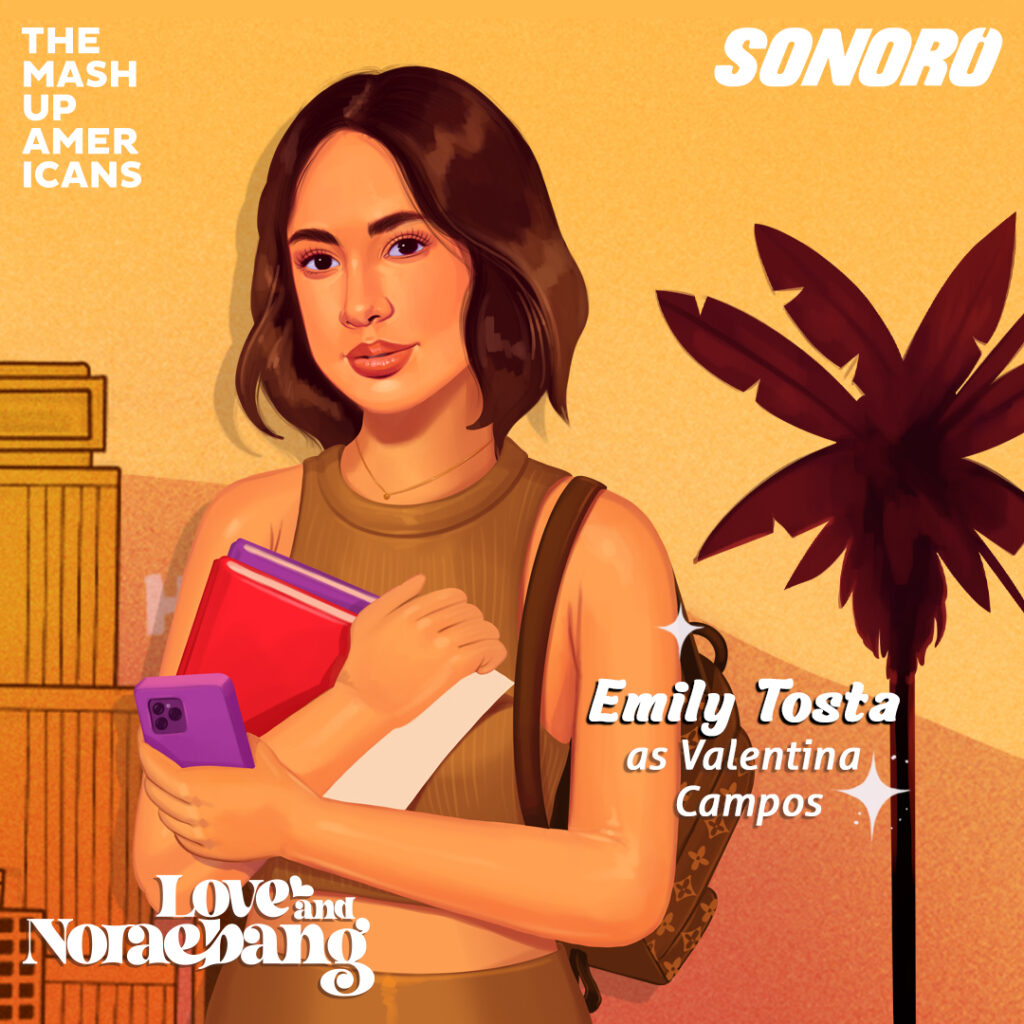 Valentina Campos
Ana´s sister. Valentina is a smart, hard-working young woman
who works part-time on business expansion opportunities at the
family restaurant.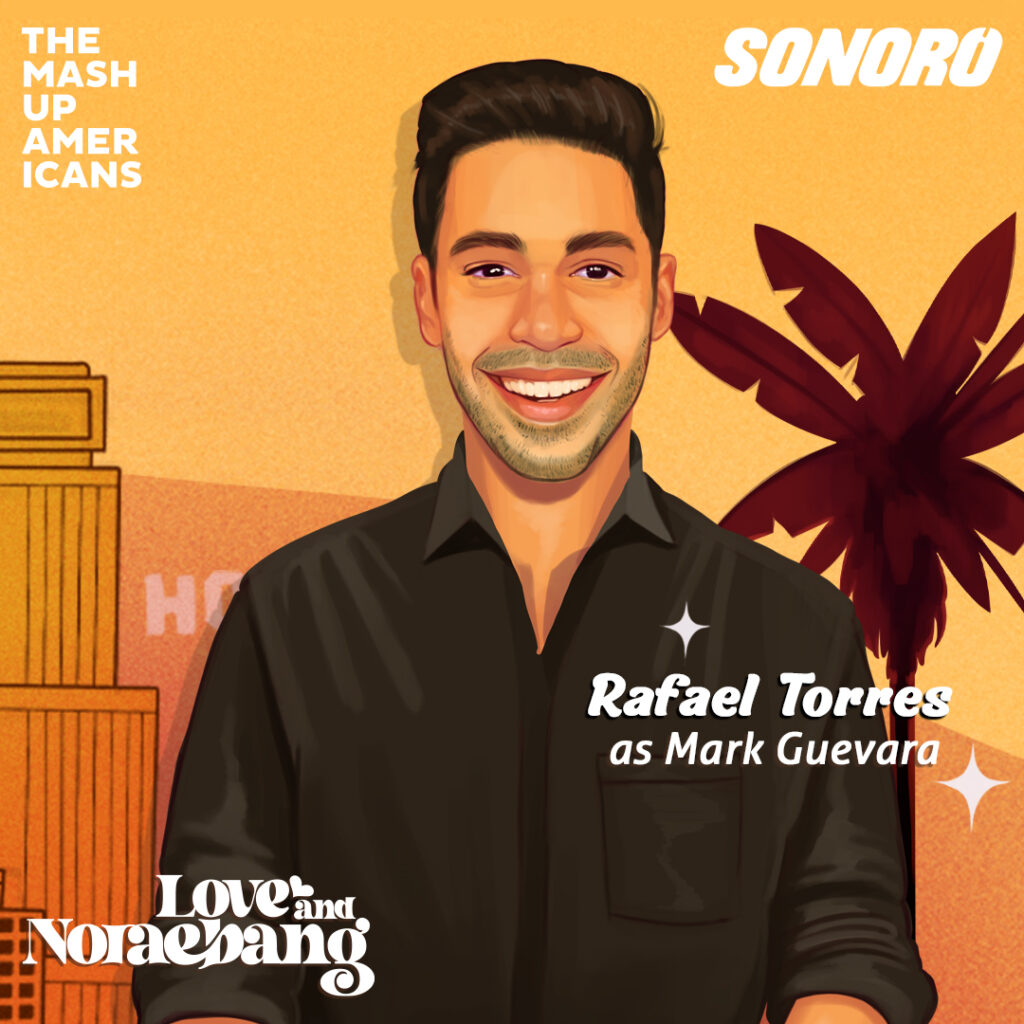 Mark Guevara
Ana´s best friend since childhood and potential love interest,
Mark has always not-so secretly been in love with Ana.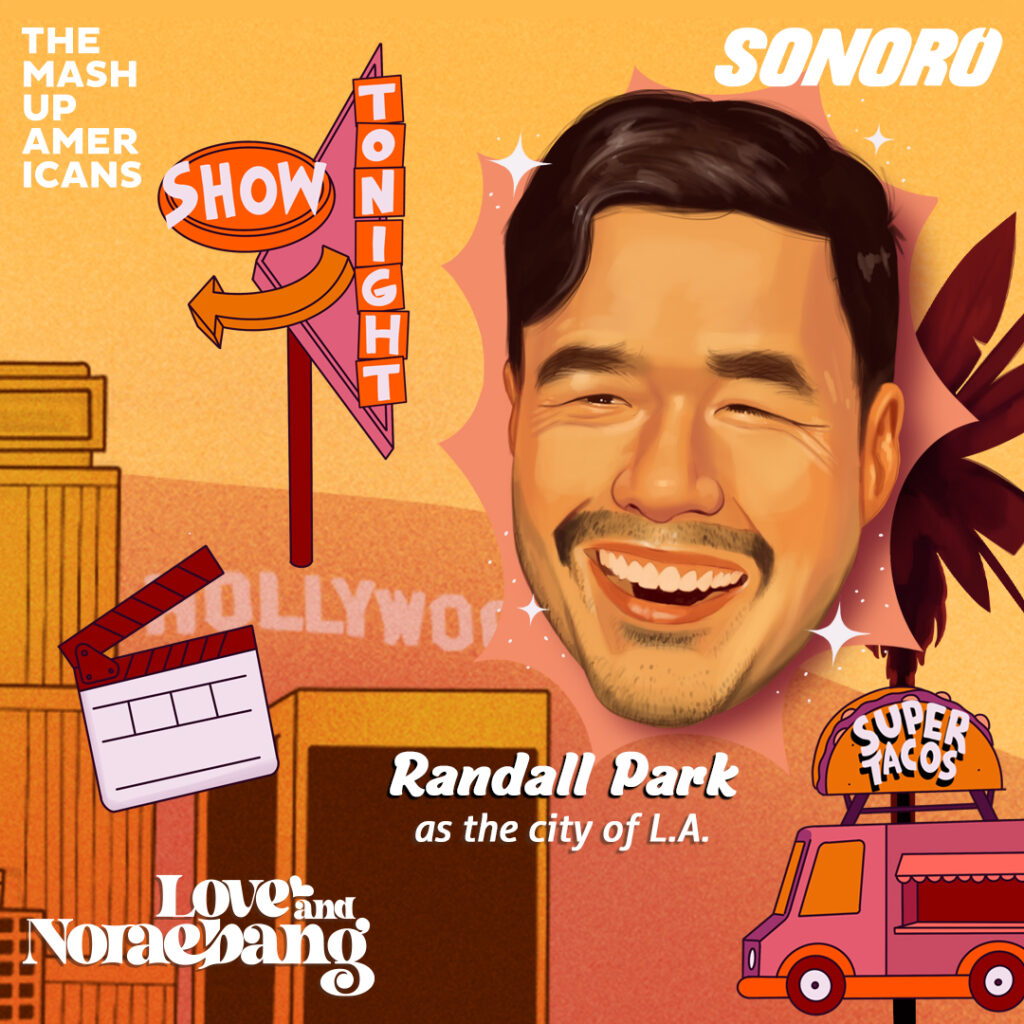 Narrator – The city of Los Angeles 🌇
This city has a lot to say – he´s full of the dreams of his residents
and he´s always keeping tabs on the ins and outs of their love lives.
This city is romantic and very sassy too.
💖🎤🎶 We all have a soft spot for love stories, but we need new ones that truly represent our culture, our heritage or the true reality of modern day romance. Listen to Love & Noraebang!!
Presented by Sonoro & The Mash-Up Americans
Enjoy all episodes here!