Diane Guerrero partners with Sonoro & iHeartmedia´s My Cultura Podcast Network for new music driven series "Adelita: Changing the key"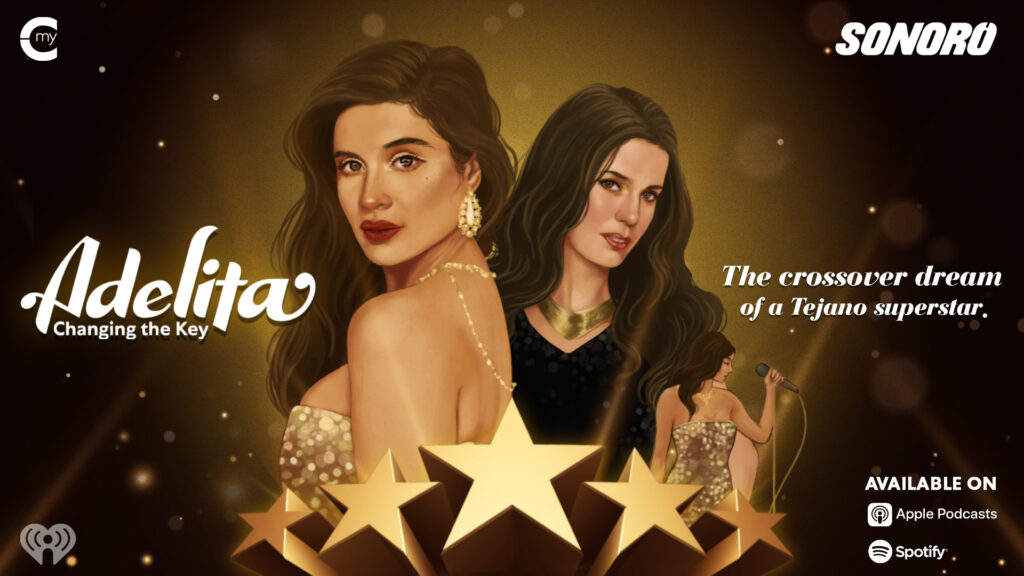 Official Launch on January 24, 2023
Executed produced by Diane Guerrero, Sonoro, My Cultura & Ligiah Villalobos (writer of "La Misma Luna" movie.
Acclaimed actress Diane Guerrero partnered with Sonoro, a global entertainment company that has quickly become the #1 podcast network in Latin America, and My Cultura, iHeartMedia's podcast network dedicated to elevating Latinx voices and stories, to present a new music-driven franchise titled Adelita: Changing the Key slated for release on January 24, 2023. Adelita arrived hot off the heels of the colossal hit Encanto and global demand for stories centered around Latino voices. Guerrero stars in and executive produced the series, which also features actors Jesse Garcia (upcoming Flaming Hot) and Ana Ortiz (Ugly Betty, Devious Maids), alongside an entire team of Latina creatives and executives, a feat rarely seen in entertainment. Adelita will be available in both English and Spanish on the iHeartRadio app and everywhere podcasts are heard.  
Watch the trailer 👇🏼
Adelita chronicles the culturally rich coming-of-age story of an audacious Tejana singer (played and sung by Guerrero) who seeks to cross over to pop stardom in the U.S. and in doing so, leaves her Tejano music roots behind. The series depicts a deeply multidimensional story through Adelita's journey in which she comes into her own amongst a beautiful intersection of family, community, legacy, love, betrayal, and beyond.
Adelita Series Characters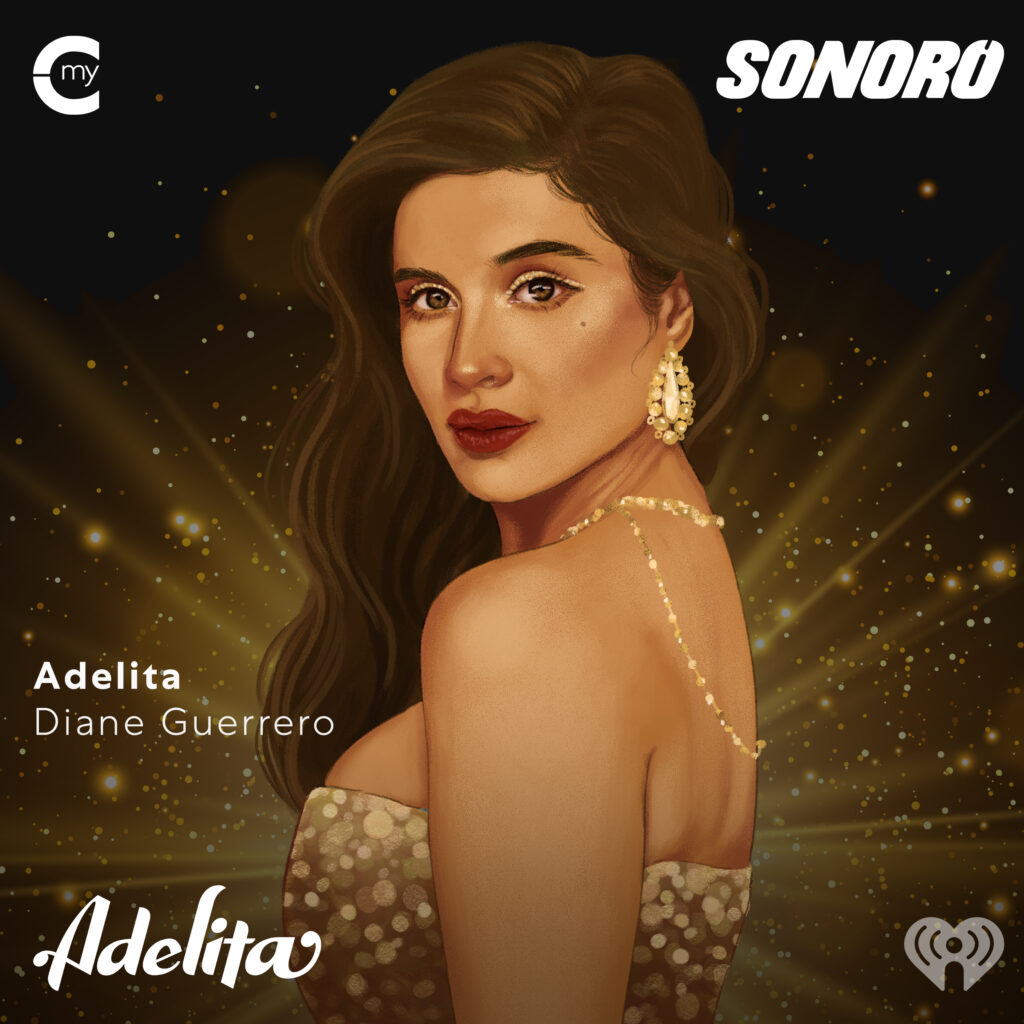 The project embodies the future of entertainment through a Latinx creative team, serving as a real catalyst for the change needed in entertainment. The series was created and executive produced by Ligiah Villalobos, whose feature film, La Misma Luna (Under the Same Moon) became the fifth highest-grossing Mexican movie of all time. Her unparalleled talent and holistic understanding of the Latino culture preserved the authenticity of this dynamic Latino story.
Furthermore, the series was developed and produced by Sonoro co-founder Camila Victoriano, the only millennial Latina founder in media today, and its leading development executive, Bettina López Mendoza. The project was also championed by iHeartMedia's SVP of My Cultura Podcast Network, Gisselle Bances, an integral partner to Sonoro, who collectively continues to bring to life stories that center Latinx voices powerfully and authentically.

Adelita follows Sonoro's and My Cultura's hugely successful 2022 series, Princess of South Beach, starring Rachel Zegler, which quickly became a #1 hit show and was nominated for a prestigious Ambie Award (Best Fiction Podcast) and most recently an iHeartPodcast Award (Best Fiction Podcast). Sonoro's unique multicultural approach and undeniable track record for hit content has positioned itself as one of today's most exciting new entertainment companies and an undeniable force.
Adelita: Changing the Key is distributed by iHeartPodcasts. New podcast episodes will be released three times per week on Tuesdays, Wednesdays, and Thursdays.
---
ABOUT SONORO:
Helmed in part by one of the youngest Latina media executives, Camila Victoriano, Sonoro represents the future of media. Creators, talent, and investors alike seek out Sonoro for its premium quality content and unrivaled new perspective that begins in audio and comes to life in TV and film. Sonoro amplifies diverse and often overlooked voices that connect with a global consumer. They do so by collaborating with leading and emerging Latinx storytellers – writers, producers, and directors – from around the world to single-handedly develop and produce original franchises in English, Spanish, and Spanglish.
Sonoro's unique approach has led to multiple #1 hits, including the Toxicomanía: El Experimento Mexicano podcast, which is being adapted as a film for Paramount+, the Tejana podcast starring and executive produced by Stephanie Beatriz (the 2022 'Best Fiction' Ambie Award Winner and currently being developed for television), the Crónicas Obscuras podcast (#1 horror franchise), Princess of South Beach (#1 show in iHeartRadio's MyCultura Network) and Ídolo: The Ballad of Chalino (#1 in Mexico and Top 10 in US). Founded in 2020, Sonoro is backed by some of the most notable names in media including investors Lerer Hippeau, Greycroft & Alan Patricof, and the Founder Collective.
PRESS CONTACT:
No Other AgencyDanielle Quebrado Jimenez / danielle@nootheragency.com