Gina Rodriguez Developing Series Adaptation Of Sonoro Podcast 'Princess Of South Beach' For Netflix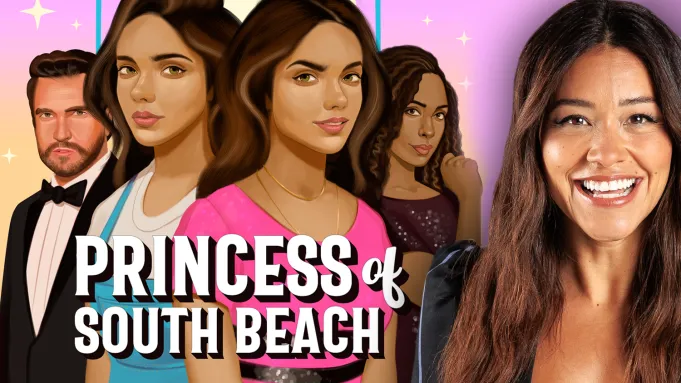 Princess of South Beach, Gina Rodriguez
Written by Rosy Cordero From DEADLINE; view original article here.
Gina Rodriguez is developing a series adaptation of Sonoro podcast series Princess of South Beach for Netflix.
Deadline understands that the streamer has optioned the podcast and Jane The Virgin star Rodriguez will executive produce the project under her I Can & I Will Productions banner alongside Sonoro, iHeart's My Cultura Network, and Jasmine Romero . Rodriguez is not currently attached to star in the series.
Additionally, the scripted podcast series has been renewed for a second season, set to premiere this fall.
Princess of South Beach is iHeart's My Cultura Network's top performing title and was nominated for Best Fiction Podcast at the Ambies last year. The second season will be released in both English and Spanish and will be marketed to audiences globally. It will feature some of the first season's biggest stars, including X Mayo, Gina Torres, Raul Esparza and Danny Pino.
Princess of South Beach follows Maria del Carmen and Gloria, twin sisters who were separated at birth and raised in dramatically different ways — one in a convent and the other in the lap of luxury. When a freak accident kills Gloria, Maria del Carmen assumes her identity and uncovers that Gloria's rich family isn't as picture-perfect as they seem. The bilingual series pays homage to beloved telenovela tropes and adds modern twists. It stars Rachel Zegler, Raul Esparza, Gina Torres, Danny Pino and Sheryl Rubio.
Season 2 will see Raul and Estrella set off on a road trip to figure out the whereabouts of Estrella's long-lost high school sweetheart, Gabby, and in turn, uncover the dark past behind Esteban Calderon.
Camila Victoriano and Joshua Weinstein will executive produce season two on behalf of Sonoro, and Gisselle Bances for iHeart's My Cultura Network. Romero served as a writer (alongside Joanna Hausmann) and director on Season 1 and will return in both capacities in the second season.