Sonoro premieres "Cassettes" a psychological thriller starring and co-produced by Martha Higareda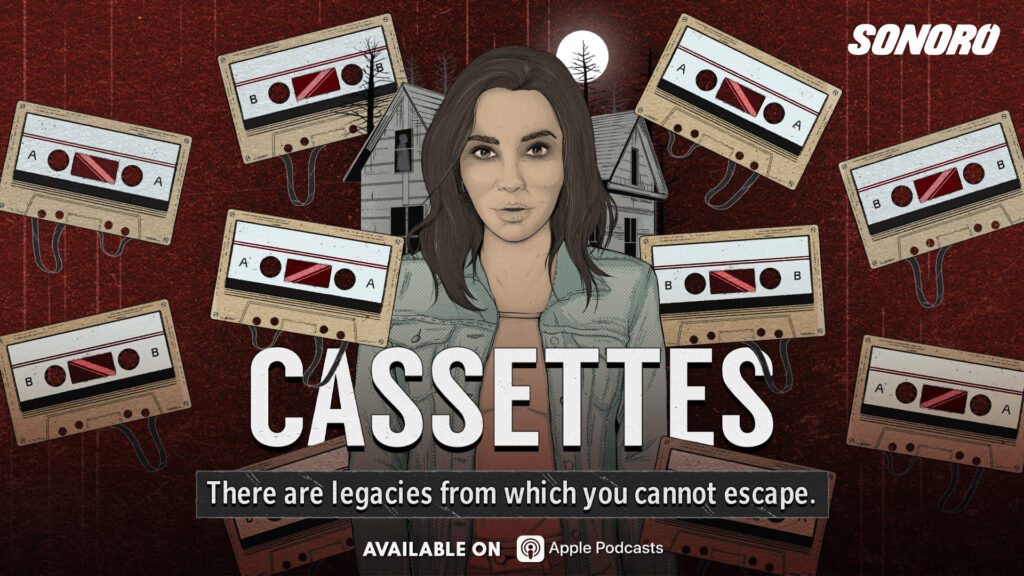 Listen to the trailer HERE
MEXICO CITY, MAY 30, 2023.- Sonoro announces the release of a new psychological thriller starring and co-produced by Mexican actress Martha Higareda, created in collaboration with Mexican screenwriter Camila Ibarra (The Club on Netflix and The Instant from Sonoro). This podcast is Martha Higareda's first project as an actress in an audio series production, where she shares credits with Patricia Manterola (Lady of Steel), Odiseo Bichir (Burning Fire) and Mariana Palacios (The Wedding Dress).
Under the production and creative direction of Sonoro, Cassettes is not only a psychological thriller about ghosts that linger for generations through family trauma, but it will also be an immersive and auditive experience that listeners will enjoy. Once again, Sonoro demonstrates their excellence in crafting captivating horror and thriller genres.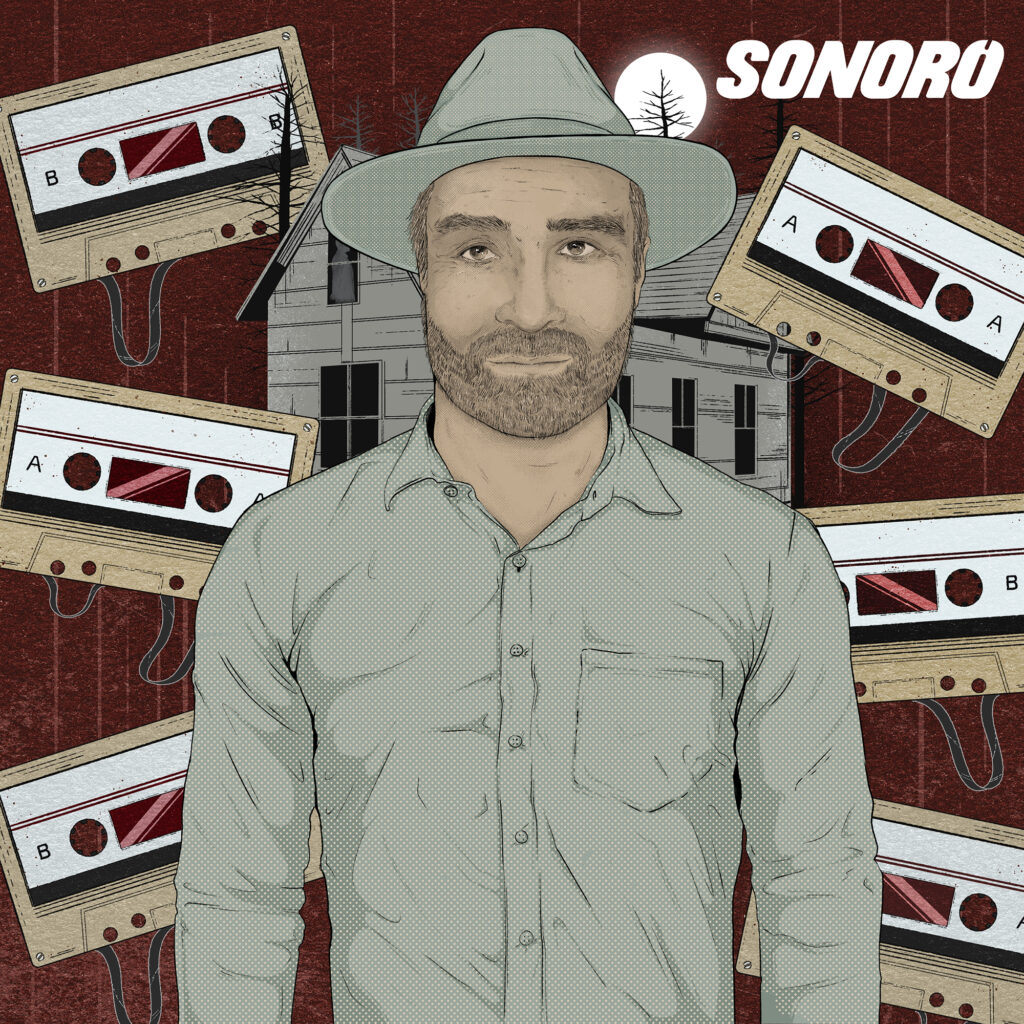 Cassettes focuses on the most complicated year in Ana's life (Martha Higareda); she lost her job because she has been caring full time for her mom Teresa, who dies after a long battle with a rare and complicated disease. As if that weren't enough, Ana receives news about her father's death, Rodolfo (Odiseo Bichir), who she doesn't remember, because he was sent to jail for trying to kill her mother when she was only five years old. Ana finds out her dad has left her a house with many objects, including a huge amount of cassettes and she will discover that you can't truly bury the past and that there are legacies you cannot escape from.
All this causes a huge impact on Ana's mental health and her boyfriend, Diego (Mariano Palacios), bewildered by her behavior, helps her seek therapy.
"Ana is always bordering between being a sane person or maybe having a mental issue. This podcast is frightening, it's a podcast full of mystery that will keep you at the edge of your seat."

Martha Higareda, lead actress in Cassettes.
Cassettes is a production specially designed to create horror spaces and bone chilling sound scenes, written by Camila Ibarra, screenwriter, showrunner and Mexican director. She created, directed and wrote the Netflix series "The Club", the podcast original "The Instant" for Sonoro, she wrote two episodes for the series Dynamo "Bad Fortune" from Amazon, the series "Cualquier Parecido" from Argos for VIACOM, among others. With the help of the creative team that have been nominated for the Onda awards for "Magical City" (another podcast from the Sonoro network) in the sound design category, this new launch, is the sum of successes that the Sonoro team have produced; Cuba 58, The Last Grand Prize, NIght Chronicles, Toxicomania: The Mexican Experiment starring Luis Gerardo Mendez which is being adapted as a movie for Paramount+, among others.
The complete series will be available starting June 6, 2023 on Spotify, Apple Podcasts or any other streaming platform.
We appreciate your support in sharing this announcement on your online platforms and social media. At the same time, let us know beforehand in case you need to schedule interviews with Martha Higareda, the cast or with the executive and creative team of Sonoro, you can email us at prensa@sonoromedia.com.
---
ABOUT SONORO:
Sonoro represents the future of media. Creators, talent and investors seek out Sonoro because of its quality content and their perspective that starts in audio and comes to life in television and motion pictures. Sonoro amplifies diverse voices, which are commonly ignored in the entertainment industry that connect with the global consumer. They collaborate with prominent and emergent latino narrators -writers, producers, directors- from all over the world, to develop and produce franchise originals in english, spanish and spanglish.
Sonoros unique approach has given way to numerous hits like Toxicomania: The Mexican Experiment which is being adapted into a movie for Paramount+, the podcast Tejana, starring and produced by Stephanie Beatriz (winner of the 2022 Ambie to best fiction and is currently being developed for television), the podcast Dark Chronicles (number 1 horror franchise), Princess of South Beach (number 1 program in the MyCultura network of iHeartRadio), and Idol: Chalino's Ballad (number 1 in Mexico and top 10 in the United States). Founded in 2020, Sonoro is backed by some of the most notorious names in media, including investors Lerer Hippeau, Greycroft & Alan Patricof and the Founder Collective.